From time to time, Elena joins a podcast for an interview or conversation. We've compiled these for your listening pleasure.
If you are interested in having Elena on your podcast, please complete this form.
Elena loves to engage in these, so if you have a podcast you love that she would be a great guest on, feel free to recommend her!
Podcast Interviews with Elena
Brave Writer
January 11, 2023
Becoming a Parent-Coach to Your Child with Elena Aguilar
Parents often don't see themselves as educators or coaches to their own children, but that's what they do! Elena Aguilar and Julie discuss the ways we can use coaching strategies to help raise independent, critical-thinking children.
Cult of Pedagogy
December 16, 2022
How to Build Psychological Safety in Professional Development
Learning requires us to be vulnerable, and in order to do that, we need to feel safe. In this episode, Jennifer Gonzalez talks with Elena about how professional development facilitators can make that happen for teachers.
The School Leadership Show
October 13, 2022
S5 E3 It's Time for a PD PARTY.
In this episode, Jenn David-Lang and Mike Doughty interview Elena Aguilar about her new book with co-author Lori Cohen The PD Book: 7 Habits That Transform Professional Development.
TeacherGoals Podcast
October 13, 2022
TeacherGoal #25: How to Practice the Art of Coaching Emotions with Elena Aguilar
Is there a formula that you can implement to help teachers engage with their emotions? In this episode, Elena Aguilar speaks with TeacherGoals podcast host, Erica Terry, on how to incorporate emotions into coaching.
Too Dope Teachers and a Mic
July 16, 2022
Revolution Summer Mixtape 2022 Track 1: Elena Aguilar
A conversation on Elena's journey into education, teacher wellness, and supporting BIPOC school leaders.
The Creative Classroom with John Spencer
July 11, 2022
Elena Aguilar on Coaching For Equity
John and Elena engage in conversation coaching, equity, and transforming teacher practice. Elena asks John a powerful question connected to ways of being and talks about the root of resistance.
C3: Connecting, Coaches, Cognition
August 3, 2022
Elevating Your Professional Development
Elena joins C3: Connecting, Coaches, Cognition podcast hosts, Courtney Groskin and Violet Christensen, to talk about The PD Book. Their conversation explores what led to Elena co-writing this text, the role of psychological safety in learning, and the power of storytelling and authenticity when facilitating.
Change Agents in K12
May 17, 2022
Transforming Professional Development
Elena brings her wealth of knowledge to the discussion on professional development. What specific habits make for successful professional development and how can we cultivate a vision of PD that makes it not only transformational but also more celebratory?
Shifting Schools
May 9, 2022
Episode 209: Elena Aguilar and "The PD Book"
Elena joins Shifting Schools for a conversation about her newest book, The PD Book: 7 Habits that Transform Professional Development.
The Modern Principal
April 25, 2022
Leading Professional Development
Planning meaningful and transformative professional development as a principal is hard. How do we ensure it isn't just one. more. thing. That's easy – make it more like a party! Elena Aguilar and Lori Cohen have written a manual to help us do just that – The PD Book. In this episode, we have Elena as our first-ever guest. She walks us through her new book and, as always, challenges us to be better and more intentional leaders when it comes to PD.
Coach Me If You Can
April 25, 2022
Join us for an exciting interview with Elena Aguilar and NSSEO District Coaches Kristie Wurglitz and Beh Mand. In this episode, we talk through cultivating resilience through the pandemic, Coaching roles, lifelong learning, and how to create fun and engaging professional development opportunities.
Music Ed Forward Podcast
March 1, 2021
In this episode, Elena Aguilar shares her journey as a transformational coach and how she works with coaches. Highlighting the connection between resilience and equity throughout, Elena shares stories, experiences, and advice to help educators move forward during pandemic teaching – and beyond.
What's Essential with Greg McKeown
January 18, 2021
How do you navigate a journey where your true calling and highest contribution is distracted by a parallel yet necessary path? Elena Aguilar shares her passion and goals in writing and the challenges involved in that pursuit. She and Greg explore the vulnerability around courage, and discuss practical, actionable steps to move forward.
Teaching While White
April 26, 2021
Elena Aguilar on Coaching for Equity
Elizabeth sits down with author and coach, Elena Aguilar to talk about how race shows up in teaching and coaching relationships.
The Balance
April 13, 2021
How do we understand and engage with the overwhelming emotions we experience as educators—as humans? "I saw an incredible number of beautiful, passionate, committed teachers burn out and leave the profession," says Elena Aguilar. So, she wrote a guidebook for teachers called Onward to help them build resilience. In this episode, she shares her own resilience journey as an educator with Dr. Catlin Tucker and gives advice on how to begin yours. Listen now.
Change Starts Here
April 6, 2021
Emotional Resilience and Equity in Education
On this episode of Change Starts Here from FranklinCovey, thought leader and host Dustin Odham sat down with Aguilar to center on her thoughts and insights regarding education. "Onward" focuses on a simple concept, but one that takes significant work – cultivating emotional resilience in educators. An educator has to be willing to tend to a true journey throughout the school year, from self-discovery in the summer months to building community to start a year, battling burnout in the winter months, and more. It's a rhythm that, when mastered, can give educators more control over their own emotions.
Growing Together
April 8, 2021
In this podcast conversation, Elena speaks to the need to build resilience, curiosity as a tool to build resilience, and shares some advice for school communities.
Buzzing with Ms. B: The Coaching Podcast
August 1, 2020
Coaching for Equity with Elena Aguilar
As instructional coaches, we see inequities in the school system all of the time. But sometimes we're not sure how to initiate conversations around these ideas in order to change the school for the better. Join Mrs. B and Elena for a talk about how we as coaches can change ourselves and our schools in order to create equity.
Leading Equity
June 2020
How to Coach for Equity with Elena Aguilar
Dr. Sheldon Eakins and Elena Aguilar discuss 10 steps to get you started on the path to leading for equity.
Makin' It Personal
April 2020
A conversation about intention and impact.
Keri Fersner chats with author and educational leader, Elena Aguilar to discuss her views on educational equity, accessing courage to continue moving forward in student centered practices, and how to truly transform the educational system for ALL kids!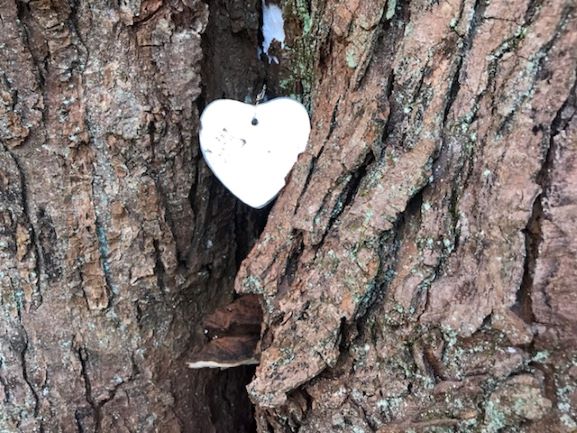 Ripple Out
April 2020
Niamh McQuillan is an educator in the Baltimore County Public Schools, and a coach, and a coach of coaches, and she curates a website and FaceBook page about women's leadership. She interviewed Elena (watch or listen here!) and it was one of Elena's favorite interviews she's done. Niamh had really good questions and made Elena think and reflect and reconnect with her deepest sense of purpose.
RBERNing Questions
April 15, 2020
Elena Aguilar: Equity and Resilience
Elena shares advice on how to "re-center the individual child" to create learning experiences and environments that are equitable and responsive to students' needs — particularly ELLs — while also tending to one's own resilience.
C3: Connecting, Coaches, Cognition
April 10, 2020
A Special COVID-19 Episode with Elena Aguilar: Resilience
"Resilience is the ability to experience a setback and then spring farther along because of it." Elena discusses how the 12 habits of resilience are more relevant than ever during this time of crisis.
Teachers on Fire
April 10, 2020
Elena Aguilar: Coaching, Equity, and Resilience
Stories of overcoming hardship and frustration set the tone for this conversation about
Teaching Python
April 6, 2020
Teaching Resilience and Building Equity with Elena Aguilar
"By cultivating resilience, teachers can fulfill the intentions that brought them into the teaching profession." A conversation about the connections between teacher resilience and quality teaching and schools.
The School Leadership Show
September 16, 2019
A Conversation with Elena Aguilar
Guest host Jenn David-Lang of The Main Idea interviews Elena about her book Onward.
How to Make Love
May 7, 2019
"For My Story, I Get to Be the One Who Writes It"
In this conversation about making love through creating resilience, Elena discusses why learning to feel emotions is essential to honing resilience, shares guidance on deepening resilience practices, and tells stories about her ancestors.
The Burned-In Teacher
April 15, 2019
In this episode, Elena shares her own story of burnout as a teacher and ways that we can foster resilience and fulfillment in our lives after experiencing trauma and/ or burnout.
Teachers Aid
March 25, 2019
How to Become a More Resilient Educator
Resilience is about thriving in the face of adversity and bouncing back quickly. In this episode, Elena talks about how teachers can cultivate their resilience.
Class Dismissed
March 5, 2019
Coaching the Overwhelmed Teacher
Elena expands on her blog post of the same title, offering five tips for working with a colleague or employee when they feel overwhelmed.
Ed's (Not) Dead
October 1, 2018
Supporting the Social & Emotional Health of Teachers
Elena shares her research into supporting the social-emotional needs of teachers and how to systematically prevent burnout in educators at all levels of schooling, as well as the framework she created for this type of support.
Better Leaders, Better Schools
August 15, 2018
Building Relationships and Resilience
A conversation about how addressing injustices in education must include attention to relationships and engagement, as well as building our own resilience.
Principal Center Radio
June 18, 2018
Elena Aguilar—Onward: Cultivating Emotional Resilience in Educators
Elena digs into a definition of resilience and why it matters for the health and well-being of educators in this dive into the principles of her book Onward and why it was such an important book to write.
The Ed Narrative
June 15, 2018
A Conversation with Elena Aguilar about Resilience and Coaching
In this conversation about how coaching led to Onward, Elena shares how she conceptualizes the work of building resilience, and how her work as a coach helps to build up educators' capacity.
Cult of Pedagogy
May 6, 2018
12 Ways Teachers Can Build Their Own Resilience
"Over and over again, [teaching] puts us in predicaments that test our confidence, wear out our patience, and break our hearts." Elena discusses with Jennifer Gonzalez the twelve habits of resilience and why it's worth taking your time to read Onward.